Did you think it was "K-On!" or "Haruhi?"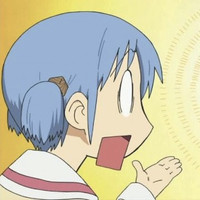 A Kyoto Animation fan on Biglobe's Anime One site created a poll to pick the overall (art, story, etc.) best KyoAni show. When the list includes the likes of The Melancholy of Haruhi, K-On!, Lucky Star, and My Ordinary Life among others, the winner may surprise you! Check out the top ten decided by 3,766 voters:
10. Lucky Star (200 votes)
9. Air (213)
8. My Ordinary Life (237)
7. Chunibyo Demo Koi ga Shitai! (251)
6. Clannad (310)
5. The Melancholy of Haruhi Suzumiya (333)
4. K-On! (384)
3. K-On!! (387)
2. Clannad ~After Story~ (465)
1. Hyouka (516)
Nope, Full Metal Panic! and Kanon didn't make it in. See the full results here! Then tell us YOUR favorite in the comments.
via Jam Guru