Fire all your guns at once, explode into space!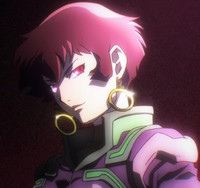 Welp, it looks like one of our top writers Joseph Luster (AKA Joey Coco) got his lights and power punched out by 'ol Frankenstorm. But if Joe were around today, we figure that our favorite TV game nut would be racing to post this new launch trailer for Konami's Zone of the Enders HD Collection, which goes on sale for Xbox and PS3 today.
The collection features two remastered games from Metal Gear guru Hideo Kojima's celebrated Zone of Enders series, originally developed for consoles in 2001 and 2003. The HD collection also includes a demo for Metal Gear Rising: Revengeance. Hopefully, the power on the eastern seaboard will come back on so Joe can play it someday!
-------
Patrick Macias is the editor in chief of Crunchyroll News. He also runs the Japanese Fashion Inferno tumblr blog. Follow him on twitter at @Patrick_Macias.