A character event shop in Shibuya is canceled earlier than scheduled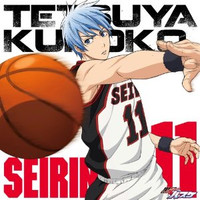 MBS (Mainichi Broadcasting System), a TV broadcasting station in Osaka, reported that they also received a letter to threat them and the Kuroko's Basketball manga creator Tadatoshi Fujimaki with a postmark of October 26th. As same as the previous letters, the sealed letter to MBS came with a vessel with a liquid substance and a disposable lighter. The station broadcasted the TV anime adaptation based on the manga from April 7th to September 22nd this year. The threat letter says, "I am the person that everything in my life was taken by Fujimaki" and "Fire, edged tools, guns, I would use any means." MBS has already reported to the Osaka Prefectural Police.
So far more than 20 places related to the Kuroko's Basketball manga or anime and the manga creator Tadatoshi Fujimaki received threat letters with powder or liquid substances in the latter half of October. The police has found there was a high possibility that the liquid sent to Sophia University
on October 12th would produce hydrogen sulfide that exceeded the human lethal dose drastically.
It means the sender is really trying to hurt or kill the people who related to Kuroko's Basketball and Fujimaki.
Also, "Kuroko no Baske produced by Namco Namja Town", a character event shop held at Shibuya
PARCO in Tokyo, has announced that it will close the shop tommorow on November 2nd, three weeks
earlier than scheduled. They simply explained the reason as "due to various circumstances," and it has
not been confirmed that they also received the threat letter.
Related articles:
Kuroko's Basketball Author Threatened with Letters, Powder, Liquid
4th Threatening Letter Sent to Kuroko's Basketball Doujinshi Event
Radio Station Also Receives Kuroko's Basketball-Related Threat Letter
image © Tadatoshi Fujimaki/Shueisha/Kuroko's Basketball Production Committee