Weekly news magazine celebrates the greatest games from the 1970s to now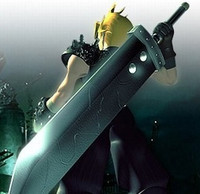 Even non-gamers have to admit that video games are an incredibly important part of our modern cultural landscape. They're also a big part of our modern mythology--instead of thrilling to tales of Heracles or Theseus, we now "live" the adventures of Link and Solid Snake.
Time magazine, the largest-circulation weekly news publication in the world, has compiled a list of some of the most influential and historically-important titles ever released, from the 1970s all the way up to our current generation. The list is organized by decade, and as Humberto Saabedra pointed out, it's written from "the old fart perspective," so you young'uns should be prepared for some titles you've never heard of.
The 1970s
The Oregon Trail
Hunt the Wumpus
Pong
Breakout
Space Invaders
Adventure
Asteroids
The 1980s
Battlezone
Defender
Pac-Man
Zork
Castle Wolfenstein
Centipede
Donkey Kong
Frogger
Galaga
Tempest
Wizardry: Proving Grounds of the Mad Overlord
Joust
Pitfall!
King's Quest
Lode Runner
M.U.L.E.
Paperboy
Tetris
Super Mario Bros.
Ultima IV: Quest of the Avatar
Castlevania
The Legend of Zelda
Metroid
Outrun
Contra
Leisure Suit Larry in the Land of the Lounge Lizards
Mega Man
NetHack
Punch-Out!!
Tecmo Bowl
Prince of Persia
The 1990s
Solitaire
Wing Commander
Sonic the Hedgehog
Street Fighter II
Dune II: The Building of a Dynasty
Mortal Kombat
Doom
Myst
NBA Jam
Madden NFL '95
Marathon
SimCity 2000
Chrono Trigger
Quake
Resident Evil
Super Mario 64
Tomb Raider
Final Fantasy VII
Goldeneye 007
Myth: The Fallen Lords
Ultima Online
Final Fantasy Tactics
Grim Fandango
Metal Gear Solid
StarCraft
Thief: The Dark Project
EverQuest
Silent Hill
The 2000s
Diablo II
Deus Ex
The Sims
Animal Crossing
Grand Theft Auto III
Halo: Combat Evolved
Ico
Rez
Counter-Strike
Splinter Cell
Metroid Prime
Star Wars: Knights of the Old Republic
Cave Story
Half-Life 2
Katamari Damacy
World of WarCraft
Guitar Hero
Shadow of the Colossus
The Elder Scrolls IV: Oblivion
Gears of War
Okami
Wii Sports
BioShock
Call of Duty 4: Modern Warfare
Desktop Tower Defense
Portal
Rock Band
Braid
Angry Birds
Demon's Souls
flower
The 2010s
That's quite a list! Going by the criteria of being historically important and influential to game design, I'm surprised by a few things: Half-Life changed shooters in 1998, but why is its sequel on the list instead? What about innovative, out-there Dreamcast titles like Shenmue or Project Seaman? On that note, why is Angry Birds (which does belong here) the only portable game on the list?
All in all, though, Time got the important stuff, and a few greats that would otherwise go overlooked, like Animal Crossing and Rez. What do you think? I'm not gonna ask for your top 100s, but what do you feel are the three most timeless, truly influential games that you've played?