And it has English subtitles!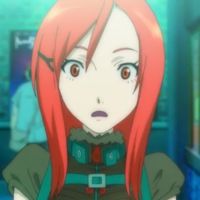 The next A-Class model from German car manufacturer Mercedes-Benz is hitting Japan January 17th. To promote, they've dropped an animated short produced together with Production I.G (A Letter to Momo, 009 Re:Cyborg) called "Next A-Class."
Official synopsis:
In the not so distant future, to cope with the traffic jams and verticalization due to the Increased population, the city of Tokyo was reconstructed under the theme of "city sharing" in which people share the urbane [sic] space by transforming the roads and city structure by time of the day. A woman named Nico is walking in the city. She is having her long-awaited day off; however, she does not know what to do and who to hang out with. She hopes an exciting thing suddenly happens--. Then, a truck passed right before her eyes. The loud music and flashy decoration of the vehicle reminded Nico the car "it" that everyone's talking about on the internet. As soon as Nico saw it, she ran after it, then ran into Gatsu and Makito. Nico get [sic] in the latest A-Class and they chase after the truck driving through the city that is changing its form rapidly. See if they catch up with the legendary truck and reveal the true identity of "it".
Staff as follows:

Production: Hakuhodo, Aoi Promotion; Production I.G Planning/Draft/Supervision: Natsuo Sato/Satoshi Ito
Director: Mizuho Nishikubo (Video Girl AI [1992 OVA], that cool Tokyo Disney Resort commercial)
Writer: Daishiro Tanimura (some episodes of Kuroko's Basketball, Shining Hearts: Shiawase no Pan)
Character design: Yoshiyuki Sadamoto (Neon Genesis Evangelion, The Wolf Children Ame and Yuki)
Animation director: Kazuchika Kise (Blood-C, xxxHolic)
Art director: Hirata Shuichi (X, Miyamoto Musashi: The Dream of the Last Samurai)
Music: Kenji Kawai (Ghost in the Shell, Eden of the East)
To accompany the anime promo, mb! (Mercedes-Benz's culture magazine) is doing a special issue on the animation project (see also). There are also prizes to win for people who are sign up and apply at My Mercedes.
Five people will win a copy of the anime script signed by the main cast members. Twenty people will win a figure of Nico. Fifty people will get a t-shirt. Finally, 500 iPhone4/4s plus 500 iPhone5 users can snag a "New A-Class" case. The campaign page has further details.
Do you think this video will help Mercedes-Benz sell cars? Let us know in the comments!
via Yaraon!