Otaku pick least ideal spouses from the wild and unfaithful to the omnipotent and easily bored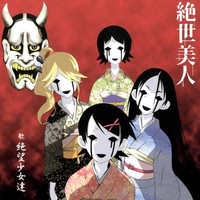 Here's a poll for those with some anti-romantic feelings this holiday season. Biglobe Anime Rankings recently asked readers to name the anime heroine that they'd least like to be married to. What's interesting about this poll is that there's not one single reason for a character to make the list. Is she wild? Is she sadistic? Is she an easily bored omnipotent?
1. Bakemonogatari's Hitagi Senjougahara
2. Haruhi Suzumiya
3. Working!!'s Inami Mahiru
4. Lupin III's Fujiko Mine
5. K-On!'s Hirasawa Yui
6. Macross Frontier's Ranka Lee
7. Hayate the Combat Butler's Yukiji Katsura
8. Toradora!'s Aisaka Taiga
9. Baka and Test's Himeji Mizuki
10. Rurouni Kenshin's Kaoru Kamiya
11. Bleach's Inoue Orihime
12. Higurashi's Rena Ryugu
13. Naruto's Haruno Sakura
14. Ranma 1/2's Akane Tendo
15. Familiar of Zero's Louise
16. Nodame Cantabile's Megumi Noda
17. A Certain Magical Index's Komoe Tsukuyomi
18. Shaman King's Anna Kyoyama
19. Higurashi's Rika Furude
20. Working!!'s Izumi Takanashi
21. One Piece's Nami
22. Working!!'s Kyoko Shirafuji
23. D. Gray Man's Lenalee Lee
24. (tie) IS <Infinite Stratos>'s Cecilia Alcott
24. (tie) Baka and Test's Akira Yoshii
24. (tie) Code Geass' Cécile
24. (tie) Working!!'s Kozue Takanashi
28. Ranma 1/2's Shampoo
29. Macross F's Sheryl Nome
30. Taisho Baseball Girls' Akiko Ogasawara
Who would you least like to be married to?
Especially since there was no complementary poll for men, female readers, feel free to add you opinion on the least ideal spouse?
-------
Scott Green is editor and reporter for anime and manga at geek entertainment site Ain't It Cool News. Follow him on Twitter at @aicnanime.