The police are continuing their investigation on suspicion of threats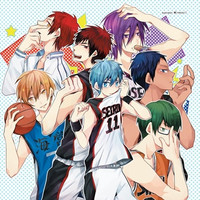 Fukuoka Prefectural Police announced that 11 places related to the Kuroko's Basketball-themed douinshi events in the Hakata ward of Fukuoka-city in the prefecture have received threat letters with a liquid substance on November 27th and 28th. The letters said, "Cancel the event, or there will be a tragedy of blood, chemicals, and fire in Hakata," and "There will be many casualties." As we have reported, same kind of threat letters have been sent to Tokyo, Osaka, Nagoya, Chiba, and Sapporo since October.
According to the official website of Yuomedia, the organizing company of the events, they plan to hold three Kuroko's Basketball events in Fukuoka, "Shadow Trickster Fukuoka" on December 24th, 2012, "Shadow Trickster Fukuoka 2" on March 10th, 2013, and "Shadow Trickster Fukuoka 3" on May 6th, 2013. The 11 places where received the letters included the Hakata Ward office, a restaurant,
a convenience stores, a high school, a vocational school in the Hakata ward, and the two convention centers
to hold the doujinshi events. The event organizer has not decided to cancel the events yet.
Following the Osaka event on November 18th, the organizer has already cancelled three more Kuroko's
Basketball-themed doujinshi events, "Shadow Trickster Nagoya 1.5." in Nagoya on December 16th,
"Shadow Trickster Christmas Special" in Tokyo on December 24th, and "Shadow Trickster 4" in Tokyo
on January 14th, 2013.
---
Related articles:
Kuroko's Basketball Author Threatened with Letters, Powder, Liquid
4th Threatening Letter Sent to Kuroko's Basketball Doujinshi Event
Radio Station Also Receives Kuroko's Basketball-Related Threat Letter
Threat Letter Sent to TV Station that Broadcasted "Kuroko's Basketball" Anime
Security Camera Catches Suspicious Person on Campus
Kuroko's Basketball Threat Letter Update: Doujinshi Event in Osaka Cancelled
Biggest Doujinshi Event "Comic Market" Received Threat Letter
Source: Asahi Shimbun
image © Youmedia co.,Ltd.