One of the most successful manga artist talks about his secret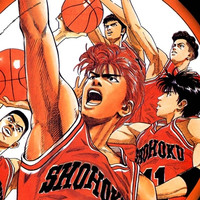 This week, CNN's "Human to Hero" series features one of the most popular manga artists in Japan today, Takehiko Inoue (Slam Dunk, Vagabond, Real). In his first interview with CNN, Inoue talks about the meaning of drawing for him, his childhood memory that he loved to play basketball, his passion for the characters, his current project, and the important things when he creates his works.
"This week Human to Hero meets Japanese Manga artist Takehiko Inoue. He is best-known for his basketball comic "Slam Dunk," which has sold in excess of 100 million copies. He is regarded as one of the bestselling Manga artists of all time. In one of his first television interviews, Human to Hero follows Inoue as he searches for inspiration in the streets of Tokyo and picks up his paintbrushes back in the studio to begin work on his latest project."
(quoted from the CNN website)
"Human to Hero" broadcasts every Thursday on "News Stream" at 12:00, and on "Connect the World"
at 20:00 (all times GMT). Please check your local listings for exact day and date information in your area.
Source: Press Release
Slam Dunk image © Takehiko Inoue/Shueisha