We'll find out when the countdown ends on Tuesday, December 11th!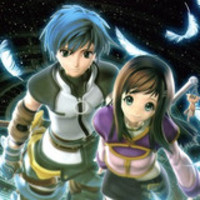 Quick, what classic JRPG franchise would you most like to see make a comeback? You can't say Dragon Quest, Final Fantasy, or Tales--those always come back like clockwork. However, there's plenty of reason to believe that Enix's tri-Ace-developed science-fantasy epic Star Ocean may be due for a sequel thanks to Square Enix's new teaser site, with a timer and some key words over this image:
The key words are STAR, EPIC, BORDER, WAR, GALAXY, DIVIDE, and AMBITION, with the counter set to reveal its surprise on Tuesday, December 11th. It seems pretty cut-and-dry, but who knows? Personally, I'll be happy as long as it's developed by tri-Ace--I absolutely loved Resonance of Fate. Let's let the speculation run wild--what do you think Square Enix is teasing on its "Liftoff" site?
via Gamespot