From imouto to Gundam, what needs a rest?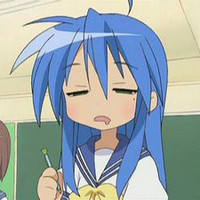 Anime is a business that loves to repeat and refine its successes. The result is that there are some pretty overused models for anime series. A recent Biglobe Anime Ranking asked Japanese readers to name anime which they're most tired of.
When the list is said and done, you have to think hard to come up with some anime that doesn't fit some category. As such, inclusion seems less significant than rank.
1. Harem anime
2. Imouto/little sister focused anime
3. Anime that have famous voice actors, beautiful visuals, but no substance
4. Anime based on erotic games
5. Bishonen anime where all the male characters are beautiful / reverse harem
6. (tie) Shonen Jump manga adaptations
6. (tie) Anime about non-athletic clubs
8. Anime about awkward adolescents with inflated egos/Chyuuni anime
9. Anime whose appeal rests on the size of its female cast's chests
10. Time loop anime
11. Slice of life anime
12. Gundam
13. School romance anime
14. Anime whose appeal is simply that its well animated or visually attractive
15. Yuri anime
16. Anime where the fate of the world depends on its hero
17. Anime that's mostly just interested in exploring the world in which its set
18. Giant robot or mecha in general
19. Anime by Hayao Miyazaki or Studio Ghibli in general
20. Easy going anime about mundane situation - if #11 is Tari Tari or Hanasaku Iroha, this is YuruYuri or Hidarami Sketch
21. Tragic anime, focused on the protagonist dying
22. Dystopian anime
23. Military anime with casts full of girls
What anime types are you most tired of?
Beyond that, what would you like to see more of?
------
Scott Green is editor and reporter for anime and manga at geek entertainment site Ain't It Cool News. Follow him on Twitter at @aicnanime.