Assembled by cosplaymag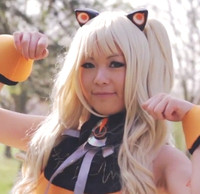 Ace videographer Omaru (AKA cosplaymag on YouTube) has released his "best of clip" reel for 2012, spotlighting some of the best cosplayers and costumes he found over the last year. Vocaloids, Ponies, Darksiders, Kyary Pamyu Pamyu, and even Dragon Ball Z's Buu await below!
Says, Omaru, "What is is about? It's a special year ending video dedicated to the cosplays I've appreciated and seen this year. I've also added some special footage for some cons where I filmed but wasn't able to make a video with."
You can view his 2011 highlight reel here.
------
Patrick Macias is editor in chief of Crunchyroll News. He also runs the Japanese Fashion Inferno tumblr blog. Follow him on twitter at @Patrick_Macias.