Date set for long-awaited feature film adaptation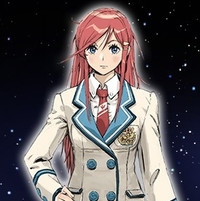 After the confirmation that Bodacious Space Pirates was going to get a feature film following the ending credits of the final episode, many were left wondering when we would see it premiere.
On what was supposed to be the end of the world in the eyes of many, the official site for the series has been updated with the premiere date for the film of Winter 2014, but not much else, save for the above key art. Guess we'll have to wait for the New Year's festivities to die down and hope we get more info besides a date.
Closer to home, Sentai Filmworks will release the series on home video starting next month and it can still be viewed here on Crunchyroll. Anyone curious to see where the movie goes now that we have a date?
---
Humberto Saabedra is the Editor-in-Chief of AnimeNews.biz, PhoneNews.com and an occasional columnist for Ani.me. He can also be found musing on his favorite 2D girls at @AnimeNewsdotbiz.