Rumiko Takahashi's popular manga is revived after 5 years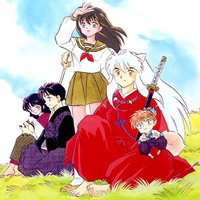 Shonen Sunday announced today that Rumiko Takahashi will draw a one-shot of her popular manga series Inuyasha for the Heroes Come Back earthquake charity on the magazine's 10th issue of 2013 which will be published in Japan on February 6th, 2013. It has been 5 years since 2008 when she ended the manga's original run in the magazine.
The Inuyasha episode is one of the one-shot manga stories for the earthquake charity anthology book which will be released next March. All royalties and proceeds will be donated to helping restore the areas devastated by the 2011 Tohoku earthquake and tsunami disaster.
The manga artists including Takashi Shiina (Ghost Sweeper Mikami, Zettai Karen Children), Hiromu Arakawa (Fullmetal Alchemist, Silver Spoon), Kazuhiko Shimamoto (Honou no Tenkousei,
Moeyo Pen), Fujihiko Hosono (Gallery Fake, Gu Gu Ganmo), Masami Yuuki (Mobile Police Patlabor, Birdy the
Mighty), and Kazuhiro Fujita (Ushio to Tora, Karakuri Circus) are drawing new stories reviving their famous
series for the Heroes Come Back anthology.
1st and final (56th) volume of the manga's Japanese edition
Source: Mantan Web
© Rumiko Takahashi/Shogakukan