Unique disc IDs via contactless tags will bond games to specific users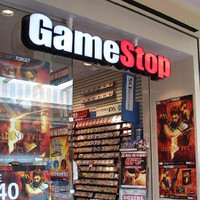 I prefer to buy my games new. However, there's a lot to be said for buying used games, or borrowing them from friends--in fact, GameStop's "Buy 2, Get 2 Free" sales are actually pretty dangerous for the slowly-dwindling space on my shelves. Bad news for people in the same boat--a new Sony patent looks like it might cripple used game sellers like GameStop or renters like RedBox, as the new technology will disallow the use of secondhand games on consoles.
Using contactless tags like a bank card, the disc ID and player ID will be stored on the tag--every time the disc is inserted into the system, the IDs are checked, and if they don't match, the disc won't start up. The document also shows a "temporary use ID" system that will apparently limit the amount of uses to games that aren't bonded to your console.
The document further explains that this is part of Sony's continuing efforts to slow secondhand video game sales, and is apparently an easier solution than always-on DRM and passwords.
So far, Sony hasn't made any comment on this patent, so we're not 100% sure if this is for the upcoming PlayStation4/Orbis console. What do you think? If this technology makes its way into the next console generation, what do you think it will do to the video game buying market?