Steve Jobs biopic debuts at Sundance Film Festival later this month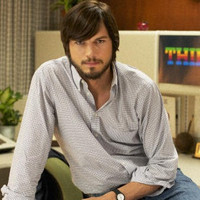 Just over a year after Apple founder Steve Jobs' sudden death, Open Road Films and Five Star Feature Films will be releasing a film adaptation of Jobs' life titled jOBS, starring Ashton Kutcher as the tech icon. The film also stars Matthew Modine (the police chief from The Dark Knight Rises) as former Apple CEO John Sculley and Josh Gad (Skip from 1600 Penn) as Apple co-founder Steve Wozniak.
jOBS will debut at the 2013 Sundance Film Festival in Park City, Utah. The film focuses on Jobs' life from 1971 to 2001, featuring his founding of Apple, his split with the company leading to the creation of NeXT and Pixar, and his eventual return in 1996.
Do you think this will do justice to Steve Jobs' life and work, or is it a tacky cash-in?