Three-way fight to the finish also stars Rosanna Rocha and Paris Sinclair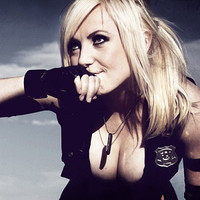 As an actual, real-life Asian person, I find Mortal Kombat to be about as P.C. as a Charlie Chan mystery. Maybe that's why 12 North Photography's grindhouse-style cosplay photos do so much justice to the game's brutal cheese, featuring Jessica Nigri (Sonya Blade), Rosanna Rocha (Mileena), and Paris Sinclair (Jade)!
If you liked these, be sure to check out the rest of the photos over at 12 North Photography!
Mortal Kombat has always struck me as the "American" martial arts movie, more Showdown in Little Tokyo than Fist of Legend, and that's really where its charm lies. I'd love to see 12 North use this style for more fighting game-themed shoots, probably featuring Samurai Shodown! What about you?