"The Dark Knight" and "Blade" writer David S. Goyer explains the challenges of writing Superman for film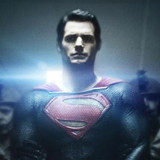 Superman is one of the most important characters in all of comics, focusing on things like integrity and self-control and doing the right thing. Maybe that's why so many people like Batman more--they want him to do the thinking for them.
All jokes aside, writing a good Superman story is harder than you'd expect, and prolific screenwriter David S. Goyer (Batman Begins, the upcoming Godzilla remake) talked about this in a recent interview.
"I never thought I'd be doing a Superman film. The only possible way to top myself or ourselves on Batman is to tackle Superman who's the sort of granddaddy of all the superheroes. He's trickier. It's easier doing a dark character who doesn't have any superpowers, but I'm really proud of what we've done and I can't wait for people to see it.
"I think the movie is going to be the right movie for the times. I'm happy the movie is going to be coming out this summer because I think it's the kind of movie that the world needs right now."
After seeing the trailer, and seeing how much care and thought Zack Snyder and company have put into this movie, I'm really looking forward to it, and David S. Goyer's comments tell me we're getting a more thoughtful, developed Superman who wrestles with the complexities of morals that--if you think about it--he doesn't really need to follow. I'm also honestly hoping for a moment like this:
Are you looking forward to The Man of Steel? What do you think David S. Goyer means by the film being "the kind of movie the world needs right now?"