Series kicks off in Japan January 10th, streams in North America on the 18th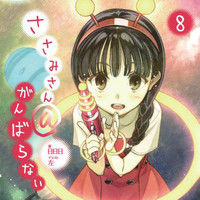 Leading into the January 10th debut of hikikomori rom-com [email protected], a third promo offers a new look at the SHAFT production directed by Akiyuki Shinbo (Madoka Magica, Bakemonogatari).
[email protected] will premiere at the following date/time on Anime Network Online:
Episode 1: Friday, January 18 @ 10:30 AM CST
...new episodes will air Fridays @ 10:30 AM CST
ABOUT THE SERIES
The Japanese call them hikikomori - people who've become so socially withdrawn that they refuse to leave their homes for weeks and even months at a time. Sasami Tsukuyomi has been attempting to pass her first year of high school despite being a shut in. Fortunately, her older brother Kamiomi happens to be a teacher at the school she is supposed to attend. With the use of the "Brother Surveillance Tool" she can view the outside world via her computer. Theoretically it should be helping her adjust to interfacing with people again... Instead, it's giving her an up close and personal view of the very odd Yagami sisters who have various types of "interest" in Kamiomi. It looks like Sasami will have to take off her pajamas and go out into the "real" world to set things straight in [email protected]!
Cast includes
Sasami Tsukuyomi - Kana Asumi (Nyarko-san's Nyarko)
Tsurugi Yagami - Chiwa Saito (Madoka Magica's Homura)
Kagami Yagami - Kana Hanazawa (Bodacious Space Pirates' Chiaki Kurihara)
Tama Yagami - Ai Nonaka (Madoka Magica's Kyoko)
Kamiomi Tsukuyomi - Houchu Ohtsuka (Naruto's Jiraiya)

-------
Scott Green is editor and reporter for anime and manga at geek entertainment site Ain't It Cool News. Follow him on Twitter at @aicnanime.