Taiwan, Singapore, Hong Kong, Thailand, Korea, and probably more!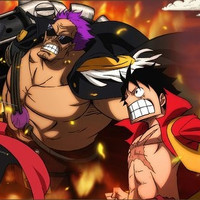 Toei Animation announced today that the most recent and successful anime film One Piece Film Z will be released in five Asian countries soon; Taiwan on January 25th, Singapore on February 1st, Hong Kong on February 14th, and followed by Thailand and Korea. And the company has already gotten offers from five more countries in the region. They are planning to release the film on a larger scale including European and North American countries in future.
The film which was released in Japan on December 15th, 2012 has already earned more than six billion yen (about US$67,658,998) and sold 5.04 million tickets as of January 14th, 2013. It is now the distributor Toei's highest-grossing film since 2000 and the second highest-grossing film of 2012 in Japan after the No.1 film Brave Hearts Umizaru which earned 7.33 billion yen during its entire theatrical run.
"One Piece Film Z" Chinese trailer
Source: MSN, Nikkan Sports
© Eiichiro Oda/One Piece Film Production Committee