Exhibit features original cells; set to run March and April.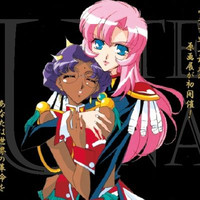 If you're a fan of pink-hared, strong-willed heroines, chances are, you're a fan of Revolutionary Girl Utena. The man behind the revolution, Kunihiko Ikuhara, has a new exhibit in Tokyo featuring some pretty sweet artwork.

As if we needed more reasons to go to Ikebukuro, from March 20th through 25th, you can swing by Gallery Seibu and check out a collection of cels, storyboards and background images from Revolutionary Girl Utena and Penguindrum. The event calls itself the largest Utena collection to ever go on exhibit, which makes it a sure thing for fans of classic - but never out of style - anime. The venue will also offer unique prints and other merch for sale, as well as talk of an autograph session with Ikuhara himself. Admission is a cool 500 yen.

The exhibit will travel to Fukuoda's Hakata Hankyu Event Hall from April 3rd through 9th, though that exhibit will have less stuff.

Are you a fan of Utena or Penguindrum? Would you go if you could?

Source: Utena Exhibition Blog
-------
Amanda Rush is the Associate Editor for Ani.Me and contributor for Otaku CollectionDX. She swears on Twitter as @theanimaven.