Writer for "Madoka Magica," "Fate/Zero" and "Psycho-Pass" comments on death and fiction.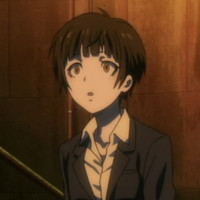 Like most celebrities, Gen Urobuchi has a twitter account. Sometimes he talks about his projects, and sometimes he talks about wanting to go see The Hobbit. Today he tweeted about killing off characters.

His tweet says that, as a middle school kid, he was shocked at the death of Lila Milla Rira from Gundam Zeta, and resented the director, Tomino. He says that in fiction, it's not good to kill off characters lightly.
For a man who's biggest claim to fame is murdering off characters, that's kind of hilarious.
In other news, I miss Lancer.
Source: Twitter
-------
Amanda Rush is the Associate Editor for Ani.Me and contributor for OtakuCollectionDX. She swears in the middle of the night on Twitter as @TheAnimaven.