Send your own moe tomato and cucumber girls!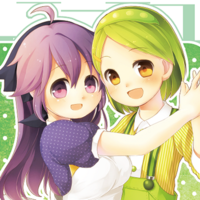 As reported in last June, Otoyo-cho Yutori Farm in Kochi Prefecture operated by a university student group "Niji Yasai Koubou" (roughly means Rainbow Vegetable Workshop) has been featuring moe girl illustrations on the packages of the vegetables such as snap peas and eggplant. The two moe girls named Saya Midorino (snap peas) and Shono Ayasaki (eggplant) were chosen by the first illustration contest which was held in March 2012. The contest was officially supported by Kochi prefectural office.
Now they have held the second illustration contest for their next vegetables, tomato and cucumber. The first winner's illustrations will be featured on the packages of the vegetables. Thankfully, they welcome entries from foreign artists. You can submit your own tomato and cucumber girl illustrations to them! The deadline is on February 14th and the winners will be announced on February 28th.
If you are interested, please check the guideline below.
Guidelines
Size: A4 (width 210mm x height 297mm)
Format: JPEG, Adobe® Illustrator®
Compression format: zip
You need to send three illustrations:
1. standing posture for each character, tomato and cucumber
2. scene illustration includes both characters
Please write your name, pseudonym (if you need), country, email address
1st winner's prize: gift certificate worth 50,000 yen
Deadline: February 14, 2013
Please attach your arts and send it in e-mail.
mail : [email protected]
Saya Midorino (snap peas girl)
Shino Ayasaki (eggplant girl)
Scene illustration
Source: Yomiuri Shimbun

illustrations © Niji Yasai Koubou