Infographic provides a peek into the crazy looks behind "Jojo's Bizarre Adventure" characters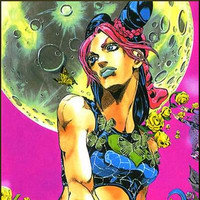 If there's one thing you can easily rely on Jojo's Bizarre Adventure for, it's a whole host of insane-looking characters with enough neon colors to make the 80's regret neon. Of course, that's part of what makes Jojo so cool, and what makes cosplayers salivate and panic at the same time.
Luckily for anyone mad enough to take on the only female Jojo, Jolyne (star of the Stone Ocean arc), there's an infographic on how to do her hair.
If you're curious, yes, I tried this out with my hair. It's doable.
As far as that jumpsuit goes, though (and getting the abs to pull it off), you're on your own.
Would you like to be a Joestar?
Source: Japan Otaku Channel
-------
Amanda Rush is the Associate Editor for Ani.Me and contributor for OtakuCollectionDX. She swears in the middle of the night on Twitter as @TheAnimaven.