Chef makes Monkey D. Luffy out of sugar, rice powder and red bean paste.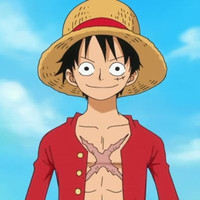 We all know that eating a devil fruit gives you special powers. But what happens if you eat Luffy himself? Probably just a toothache, because this sculpture of One Piece's Luffy D. Monkey is gigantic and made out of sugar.
Manabu Tateyama, a patissier in Kumamoto Prefecture, made Luffy (and the edible background) for the Interacting with Japanese Sweets workshop, held February 9th and 10th. He's 50 cm tall (that's almost 20 inches), and made of sugar, glutinous rice powder and red bean paste. Luffy will be on display until October 2nd.

He says the face was the most difficult part; it took him a month to complete.
Would you eat Luffy?
Sources: Kumanichi

-------
Amanda Rush is the Associate Editor for Ani.Me and contributor for OtakuCollectionDX. She swears in the middle of the night on Twitter as @TheAnimaven.