New Ai Yazawa art for manga's re-release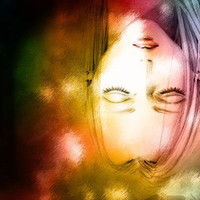 First she made a new two-page comic for Shueisha's Cookie Magazine, and now we have new art for the re-release of Waning Moon. What does it mean for Ai Yazawa?
The short answer? We don't know. The long answer? We don't know, but more evidence of Yazawa at work is highly encouraging. Also: have some pretty cover art.
These are the covers of the two volumes:
Put them together, and you've got:
Waning Moon, or Kagen no Tsuki, is the series Yazawa created before Paradise Kiss. Like all good Yazawa works, it tells the story of a love that can't quite come together, broken hearts and tragic death. Sound familiar? The two volumes are due out in Japan on the same day - March 19th
Source: Natalie
-------
Amanda Rush is the Associate Editor for Ani.Me and contributor for OtakuCollectionDX. She swears in the middle of the night on Twitter as @TheAnimaven.