You can play Amnesia on iPhones and Android smartphone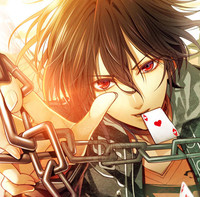 While the Amnesia anime is getting more interesting, the franchise's mobile game is set to release on the 8th, Japan time (Official site). The cell phone app version features a new OP for the game according to the Otomate App Official Twitter account. Currently, it is available only for Japanese iTunes and Google Play, the official site says. The app is available to download as of 2/8, 9:30am PST.
It will still have all the characters from the PSP version. Each character will have 3 stories.
Shin
Ikki
Kent
Toma
Ukyo
Orion, who supports the main character.
©2013 IDEA FACTORY/DESIGN FACTORY