Series set to resume in spring 2013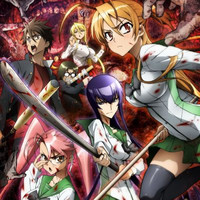 We already knew there was more Highschool of the Dead in the works; now we know when the next round of manga is coming out. Start hoardign your canned goods and bullets for spring 2013, people.
Are you ready for spring? Between new Oreimo, another Gen Urobuchi series and now HotD's return, it's looking to be a fine time to love anime and manga.
Considering the anime's insane popularity, think we'll get a season two based off this new go round of manga?
Edited. Thanks, SaraGallagher

Source: Jamberry
-------
Amanda Rush is the Associate Editor for Ani.Me and contributor for OtakuCollectionDX. She swears in the middle of the night on Twitter as @TheAnimaven.