Poll lists shows including "Ouran High School Host Club," "Sword Art Online"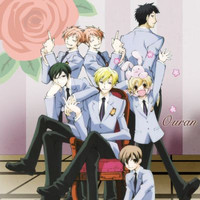 We've all had our hearts broken by an incredible series that walked in like a boss, destroyed our attention span, got us good and obsessed and then vanished like a thief in the night. We're left a weird combination of elated and devastated, and longing for more. The people over at Biglobe, whose main purpose in life seems to be polling otaku, asked their readers which series desperately needs a second season. Here are the results.

1. Hyouka
2. Sword Art Online

3. Inu x Boku Secret Service
4. Love, Chunibyo & Other Delusions
5. My Little Monster
6. Humanity Has Declined

7. My Ordinary Life
8. Joshiraku
9. Sket Dance
10. Girls und Panzer

11. Binbougami ga!
12. Listen to Me, Girls, I'm Your Father!
13. Kamisama Kiss
14. Ouran High School Host Club

15. Ano Natsu de Matteru
16. BTOOOM!
17. Place to Place (Acchi Kocchi)
18. Ben-To
19. Mayochiki
20. PandoraHearts
In case you were curious, SAO and Hyouka were very close together - less than 20 votes.
As always, you can see that these polls have a habit of having a short-term memory - most of this stuff has aired relatively recently - save shows like Ouran High School Host Club, which never goes out of style.
Do you agree? Disagree? What show would you give a second season? Or a third?
Source: Biglobe
-------
Amanda Rush is the Associate Editor for Ani.Me and contributor for OtakuCollectionDX. She swears in the middle of the night on Twitter as @TheAnimaven.