Japanese female otaku show off their love with their chocolate creations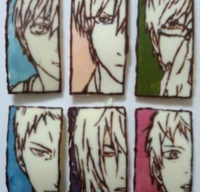 What to do if your love lives behind the monitor on Valentine's Day? Make a chocolate anyway and upload it on the net! That's what many skilled female Japanese otaku are doing. Can you tell what show these chocolates are made for?
For more photos, click here.