Vita conference to be held ahead of Wednesday's expected PS4 reveal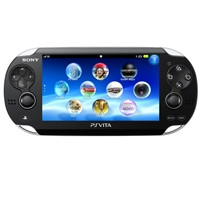 Within the last hour on Sunday evening in the US and Monday morning in Japan, Sony has announced an unexpected press event for the Playstation Vita being held later that evening at 5pm JST, which would be 2am Pacific, 4am Central and 5am Eastern standard time.
Not much is known about the conference other that new titles will be confirmed that will carry a mature game rating, increasing expectations for the possibility of new title announcements. However, since the event is happening 2 days before the long teased and awaited February 20th reveal of the next PlayStation, it may also be a way to drive attention to the currently flagging console.
The livestream can be seen below at the above times:

Live video from your iPhone using Ustream
What do you think we'll see and hear during the conference?
---
Humberto Saabedra is the Editor-in-Chief of AnimeNews.biz, PhoneNews.com and an occasional columnist for Ani.me. He can also be found musing on his favorite 2D girls at @AnimeNewsdotbiz.