Enjoy stars with the voice of Sanji, Sebastian and Suzaku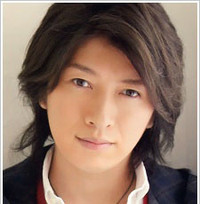 Planetarium is a popular date destination for couples in Japan. For the rest of us, what makes it even more romantic? Beautiful voice of popular voice actors!
You can enjoy planetarium shows with narration by popular Japanese voice actors at Konica Minolta Planetarium in Japan. 3 shows are featuring voice actors at their 2 locations, Ikebukuro Sunshine Building and Tokyo Sky Tree in Sumida-ku.
"Kobukuro: Wish Upon A Shooting Star" features the music by Kobukuro whose credit include Bakuman. OP "Blue Bird" and narration by Ono Daisuke, the voice of characters like Sebastian Michaelis from Black Butler, Midorima Shintaro from Kuroko's Basketball and Sindbad from Magi. This is a rerun of highly successful showing last year and will be available until March 11th.
2 new shows are set to premier from March 9th at their Ikebukuro location.
"Black Holes" featuring narration by Hirata Hiroaki, the voice of Sanji from ONE PIECE, Kotetsu T. Kaburagi / Wild Tiger from TIGER & BUNNY, and Namba Mutta from Space Brothers (how appropriate!). Konica Minolta Planetarium also hosted a Space Brothers event in the past.
"Sukima Switch: Space Harmony" features music by Skima Switch, whose work include "Golden Time Lover", OP for Fullmetal Alchemist: Brotherhood and Space Brothers 2nd OP, "Eureka" and narration by Sakurai Takahiro, the voice of Kururugi Suzaku from Code Geass series, Claude Faustus from Black Butler II and Ja'far from Magi.
They all sound like a great idea to bring more people other than couples (especially female fans of the voice actors) to the planetarium!