2ch picks out which girls rule anime this season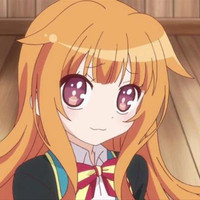 I often wonder what it is about anime fans that makes us want to rank every aspect of our fandom. Is it a desire to prove that the things we love are better than the things other people love? Or is it just the way we make sense and mentally organize the incredible amount of anime and anime-related things out there?

In any event, 2ch has been busy sorting the girls of winter into a tidy little best-of chart. The chart features several tiers of rankings, though in the end, only one girl can emerge victorious. Have a look:

As a big fan of Vividred Operation, I'm pretty happy. But what do you guys think? Agree or disagree?
Source: Yaraon

-------
Amanda Rush is the Associate Editor for Ani.Me and contributor for OtakuCollectionDX. She swears in the middle of the night on Twitter as @TheAnimaven.