[SPOILER ALERT] Director apologizes for the inconsistency of quality in art for Episode 18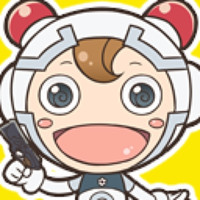 After the airing of Episode 18 of PSYCHO-PASS in Japan, many fans tweeted their opinions about the quality of art. There was already speculation (and an inappropriate expectation) that its art may not be up to par as the producer of the episode tweeted that he anticipated criticism to come, but he did his best with what he has and made a sincere effort to make it the best he can.
Reacting to it, Shioya Naoyoshi, the director of PSYCHO-PASS, apologized for the inconsistancy of the art in episode 18, promissing it will be fixed for the disk release in his tweet. Then Urobuchi Gen, the writer for the show, replied to him in support. Shioya replied back to him thanking and promised he will keep fighting.
I personally have not seen any harsh criticism putting down the show or the show's staff because of it, instead, fans are more sympathitic that the staff are working very hard. If anything, they are taking this opportunity of make it funny. Some are bringing up history of "bad art" in anime and posting comparison images made in the past such as this one from REBORN!. Top half of the images are captured from episode 5 and bottom half is from episode 4 for comparison.
This "Bad Art" of Gokudera is called "Gowa-dera" and lovingly cherished by the fans (Gowa in Japanese is "episode 5").
Some are making the chart of the face of Kougami in every episode.
Nonetheless, this looks like the indication of popularity of the show and the amount of attention it is receiving. Don't mind, director Shioya.
You can meet director Shioya and director Motohiro of PSYCHO-PASS as they attend SakuraCon as the Guest Of Honor. SakuraCon will be held from March 29 to 31 in Seattle, WA.