From the classics to the latest hits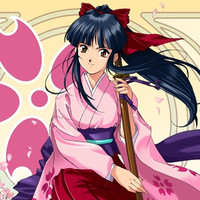 A Japanese business market research company Neo Marketing posted the results of its latest survey on "Cool Japan" on February 21st. The survey was conducted with 500 Japanese people, men and women between the ages of 20 and 69, via its monitor site "iResearch" from February 7th to 8th. There were three questions in the survey:
1. Do you know the word "Cool Japan"?
(yes: 41.8% no: 58.2%)
2. Who is the ideal "Yamatonadesiko" celebrity?
(67-year-old actress Sayuri Yoshinaga took the top spot with 56.2% votes)
3. What Japanese anime titles do you recommend to foreign people?
To the third question, 17 anime titles were picked (multiple choices allowed). Check the list from the 17th
to the 1st below. What do you think about their recommendations? Have you already watched them?
17. Sakura Taisen/Sakura Wars (5.0%)
© SEGA © RED
16. Ghost in the Shell (7.4%)
© Masamune Shirow/Production I.G/Kodansha/Ghost in the Shell production Committee
15. Urusei Yatsura (8.0%)
© Rumiko Takahashi/Shogakukan
14. Inuyasha (8.8%)
© Rumiko Takahashi/Shogakukan/Yomiuri TV/Sunrise
13. Sailor Moon (9.4%)
© Naoko Takeuchi・PNP
12. Yu Yu Hakusho (9.6%)
© Yoshihiro Togashi/Pierrot/Shueisha
11. Pokemon/Pocket Monster (11.8%)
© Nintendo/Creatures/GAME FREAK/TV Tokyo/ShoPro/JR Kikaku
© Pokémon
10. NARUTO (12.0%)
© Masashi Kishimoto Scott/Shueisha, TV Tokyo, Pierrot
9. Rurouni Kenshin (12.2%)
© Nobuhiro Watsuki/Shueisha/Fuji TV/Aniplex
8. Captain Tsubasa series (14.4%)
© Yoichi Takahashi/Shueisha
7. Evangelion series (15.2%)
© khara
6. Mobile Suit Gundam series (19.8%)
© SOTSU・SUNRISE
5. Chibi Maruko-chan (22.6%)
© Sakura Production/Nippon Animation
4. One Piece (25.0%)
© Eiichiro Oda/Shueisha/Fuji TV/Toei Animation
3. Dragon Ball series (29.0%)
© Akira Toriyama, Bird Studio/Shonen Jump/Toei Animation
2. Sazaesan (40%)
© Hasegawa Machiko Art Museum
1. Doraemon (42.6%)
© Fujiko Pro/Shogakukan
(Others...4.4%, None...22.4%)
Source: Neo Marketing via MyNavi