Yuuki Kaji and Kana Asumi took home top male and female honors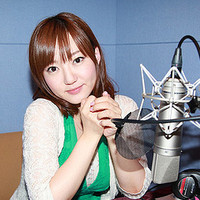 A Ceremony was held today announcing the major category winners in the 7th annual Seiyu Awards, recognizing outstanding voice performance in anime and other Japanese media.
Prizes went to:
Male Lead - Yuuki Kaji
2012 roles included
Aquarion Evol's Amata Sora
Accel World's Haruyuki Arita/Silver Crow
Bakuman 3's Kosugi
Chōyaku Hyakunin Isshu: Uta Koi's Fujiwara no Teika
Danbōru Senki W's Haibara Yuuya
Everyday Lives of Highschool Boys' Glasses
From the New World's Satoru Asahina
High School DxD's Issei Hyōdō
Ixion Saga DT's Variation
Inazuma Eleven GO's Minamisawa Atsushi
K's Tatara Totsuka
Lupin III: The Woman Called Fujiko Mine's Oscar
Magi - The Labyrinth of Magic's Alibaba Saluja
Mobile Suit Gundam AGE's Macil Boyd
Mysterious Girlfriend X's Kōhei Ueno
Pocket Monsters: Best Wishes! Season 2's Virgil
Say I Love You's Kakeru Hayakawa
Shakugan no Shana III's Southvalley
You and Me 2's Akira
Female Lead - Kana Asumi
2012 roles included
Amagami SS+'s Miya Tachibana
Black Rock Shooter's Srength/Yū Kōtari
Boku no Imōto wa "Ōsaka Okan"'s Namika
Busou Shinki's Arnval
Dog Days' Yukikaze Panettone
Ebiten: Kōritsu Ebisugawa Kōkō Tenmon-Bu's Kyōko Todayama
Gintama's Tokiko
Hayate the Combat Butler: Can't Take My Eyes Off You's Fumi Hibino
Jormungand's Liliane
Medaka Box Abnormal's Mizō Yukuhashi
Hidamari Sketch x Honeycomb's Yuno
Pretty Rhythm Dear My Future's Aira Harune
Tantei Opera Milky Holmes Alternative ONE -Kobayashi Opera to 5-mai no Kaiga-'s Lily Adler
Waiting in the Summer's Mio Kitahara
Most Votes - Hiroshi Kamiya
Supporting Actor - Yuuki Ono and Junichi Suwabe
Supporting Actress - Sayaka Ohara and Haruka Tomatsu
Newcomer (Male) - Nobunaga Shimazaki and Kazutomi Yamamoto
Newcomer (Female) - Kaori Ishihara and Rumi Ookubo
Singing - Ushiro Kara Hai Yori Tai G (Kana Asumi, Miyu Matsuki and Yuka Ōtsubo)
Life time achievement (for an actor who has passed away) Takeshi Aono
Career Achievement Award: Masako Nozawa
Kei Tomiyama Prize for Male Performer: Yuji Mitsuya
Kazue Takahashi Prize for Female Performer: Megumi Ogata
Children's Pick: Mayumi Tanaka
------
Scott Green is editor and reporter for anime and manga at geek entertainment site Ain't It Cool News. Follow him on Twitter at @aicnanime.