Annual surprise gift to high school graduates from Gackt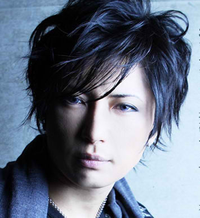 March 1st is high school graduation day all around Japan. It is already a somewhat emotional day for Japanese students, but a surprise celebrity guest to the ceremony pushed the excitement of the day over the top. Netlab has more details.
Gackt, a Japanese singer / songwriter / actor / the voice of Gakupo, showed up at a high school in Yamanashi unannounced. Soon, excited tweets flooded the internet by the students. One twitter said, "Gackt came to our graduation! He is real! He smells really good!! Thank you teachers!!".
Gackt showed up, gave a speech and performed "Noni Saku Hanano Youni" which he made in 2005, inspired by a letter from a fan sent to his radio show. The fan's school was in danger of closing and Gackt gave advice and wrote the song in support, promising that he will perform it at the graduation if the school was able to stay open. The story had a happy ending and Gackt was able to visit the school graduation ceremony to perform. Since then, he visits random high schools on graduation day by request to perform the song. How he decided to show up at this year's location is still unknown.
Here is a video of Gackt performing "Noni Saku Hanano Youni" in 2010 at a high school graduation ceremony just like the one he visited this year.
To see other tweets about this, click here.