Director Shiotani asked fans for their favorites on Twitter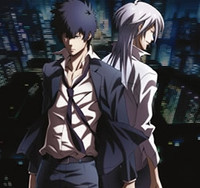 The last 3 episodes of PSYCHO-PASS are on the way! Last night, Director Shiotani asked his followers which episode of the show is their favorite on his Twitter page out of curiosity.
More than 150 replied and he posted a rough total of the result.
#1. Episode 16 (41 replies)
#2. Episode 3 (35 replies)
#3. Episode 1 (26 replies)
#4. Episode 11 (23 replies)
#5. Episode 18 (18 replies)
#6. Episode 19 (15 replies)
Other mentions: Episode 12, 10, 13 and 17
The voice recording of the show was already completed in the last week of February and writer Urobuchi Gen posted a cake that was served at the last recording session that he observed.
CDs of the show were just released on March 6, Japan time, and doing very well. The show's ED, "All Alone With You" by EGOIST debuted #5 and the OP, "Out Of Control" by Nothing's Carved In Stone secured the #9 spot on the Oricon Weekly chart.
© Sony Music Records Inc. All rights reserved.
© Epic Records Japan Inc. All rights reserved.
©サイコパス製作委員会