First accusations by the organization in Wakayama and Kagoshima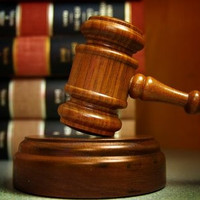 The Japanese Society for Rights of Authors, Composers and Publishers (JASRAC) announced on March 14th that they have filed lawsuits against two persons in Wakayama and Kagoshima prefecture who uploaded popular Japanese songs, anime theme songs (no mention of the specific titles), and TV programs administered by JASRAC to the internet without the permission. These are the first accusations by JASRAC for illegal use of file-sharing software in both prefectures. The 29-year-old woman in Wakayama used file-sharing software Cabos and the 38-year-old man used LimeWire to upload the files.
JASRAC says in the press release, "Illegal distribution using file-share software cause not only serious damage to the copyright holders but also a hindrance to the development of music culture. JASRAC vows its continued cooperation with the police in proactively eradicating illegal distribution
over the Internet and will seek to raise copyright awareness through publicity activities to promote the
legitimate use of creative works."
Source: JASRAC press release
photo © zimmytws – Fotolia.com.
---
Related:
27 Japanese Arrested for Uploading Anime, Manga, Games in 3 Days
Man Arrested for Uploading "Sankarea" & "Eureka Seven: AO"
Illegal Anime Uploader Called "God" Arrested by Police
Man Arrested for Uploading Toei's Heartcatch PreCure and ONE PIECE
Korean Man Arrested for Selling Pirated Dragon Ball DVD
Man Arrested for Uploading Toaru Majutsu no Index II, Resident Evil 4
College Student Arrested for Selling Pirated Anime DVD
Grad Student Arrested for Uploading "Boku wa Tomodachi ga Sukunai+" Manga
Man Arrested for Posting "Kamen Rider Fourze" on Korean Video Sharing Site
Man Arrested for Uploading Madoka Magica Episode
Man Arrested for Uploading Pirate-Themed Power Rangers "Gokaiger"
Bill to Punish Illegal Downloaders Planned by Opposition Party in Japan
30 People Arrested for Illegal Uploading in 3 Days
Teacher Suspended from Office for 2 Months for Uploading K-ON, Haruhi, Oreimo
Man Sentenced to 12 Months in Prison for Posting Gundam UC on Nico Nico Douga
Six Men Arrested for Uploading ONE PIECE Manga
"Oreimo", "Haruhi", "Suite PreCure" Uploaders Arrested
Famous Illegal Anime Uploader Finally Arrested
Primary Teacher Arrested for Uploading K-ON!! Episode
Man Arrested for Selling Pirated ONE PIECE DVD at Auction Site
Man Arrested for Uploading "Toaru Majutsu no Index II"
Man Arrested for Posting Gundam UC 3 on Nico Nico Douga
JSDF Officer Arrested for Uploading "Pani Poni" Manga
Pirated ONE PIECE DVD Seller Charged
Police Raid Illegal Anime Uploader's House
Bakuman Anime Uploader Arrested
Man Arrested for Uploading Movies on Nico Nico Douga
Ichigo Mashimaro Manga Uploader Arrested
Man Arrested for Uploading Arashi Videos on YouTube
ONE PIECE Film Uploader Arrested
Another Illegal Anime Uploader Referred