La serie se estrenará en TV Tokyo el día 8 de abril.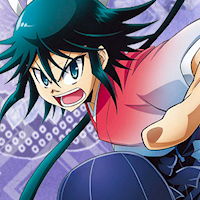 La web oficial de la adaptación televisiva animada del manga Joju Senjin! Mushibugyo de Hiroshi Fukuda ha colgado un nuevo vídeo promocional de la serie. La serie se estrenará en TV Tokyo el día 8 de abril, emitiéndose los lunes a las 18:00, sustituyendo así a Gon en la parrilla de la cadena.
El cast de la serie estará compuesto por:
KENN como Tsukishima Jinbee
Satomi Akesaka como O-Haru
Rumi Ookubo como Hibachi
Takuma Terashima como Mugai
Takuya Eguchi como Shungiku Koikawa
Yu Serizawa como Tenma Ichinotani
Mamoru Miyano como Kotori Matsunohara
Rikiya Koyama como Genjuro Tsukishima
Takuya Eguchi como Koikawa Shungiku
Megumi Han como Mushibugyo
Jun Fukuyama como Nagatomimaru
Takayuki Hamana (Toshokan Senshou, Appleseed XIII) dirigirá la serie en el estudio Seven Arcs. Yoichi Kato (Aikatsu! Kekkaishi, Magi) se encargará de la composición de serie, mientras que Yoshimitsu Yamashita (Blade of the Inmortal, Phantom ~ Requiem for the Phantom) se encargará de adaptar los diseños originales del manga al anime. Akiharu Ishii (Blood+, The Prince of Tennis) será el director de animación, mientras que Tetsuro Oda (Busou Shinki) será responsable de la música.
Jinbee es un joven guerrero que toma el puesto de su padre como candidato a Mushibugyo, responsables en Edo de acabar con unos insectos gigantes que destrozan todo lo que encuentran a su paso. Lo que no esperaba es que un Mushibugyo fuera tan poderoso, pues conoce a algunos de los miembros del escuadrón: un experto en explosivos, un experto en defensa, un experto en armas cuerpo a cuerpo y un experto en atacar el punto débil de los insectos. Lo que al inicio fue solo un mandato de su padre acaba convirtiéndose en un deseo propio ante la admiración que le despiertan tales personas, y así protegerá Edo con todas sus fuerzas.