Kotobukiya in Akihabara is celebrating Otoya's birthday week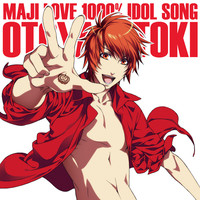 Are you ready? Have you watched the first episode of the Uta No Prince Sama second season on Crunchyroll yet? With all the excitement, Kotobukiya in Akihabara kicked off a celebration week for ST☆RISH's Ittoki Otoya whose birthday is on the 11th.
The Kotobukiya Official Twitter account posted Otoya's birthday cake that is on display as a part of celebration for a limited time.
More photos of the display were posted on their blog.
The handmade birthday cake is surrounded by Otoya marchandise and a cork board for the fans to wish him happy birthday (Apparently, this photo was taken before the opening of the store).