Celebrate "Creamy Mami's" 30th anniversary with your feet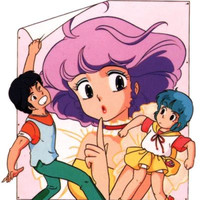 We've told you about Creamy Mami's 30th anniversary; fans are celebrating her with crepes and with all the merch you can dream up. Well, here's one more item to add to your Creamy Mami collection: sneakers.
They're currently on pre-order at AmiAmi for 4,200 yen - that works out to roughly $43 right now. Not a bad price, especially if you're into pastels. You can even see the 30th anniversary tag on the tongue of the shoe.
The shoes, made by Zip Corporation, are set for release in mid July.
Amanda Rush is the Associate Editor for Ani.Me and contributor for OtakuCollectionDX. She swears in the middle of the night on Twitter as @TheAnimaven.