So many images that are special to the fans, but to others, they are just so random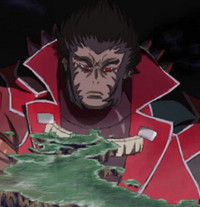 For the last few days, there have been tweet hashtags that were getting a lot of attention in Japan. My best attempt to translate it would be #Images That Do Not Make Any Sense If You Are Not A Fan of "title". Uploaded images with the hash tags are indeed WTF images to people outside fandom, but to the fans, they are all meaningful.
This is a photo of Rock Bison Set at Gyukaku, a Japanese BBQ chain that was a corporate sponsor for the hero. This set was only available for a limited time in Japan.
The Rock Bison dessert that came with the set, I believe.
A regular plastic basket display can be symbolic to the fans because of the color coordination.
Ahhh, yes, Orion constellation.
This is just WOW.
You know who this is if you are a fan.
Wow.
Oh, Lord Toyotomi.
This is hilarious even though I don't understand what is going on at all.
Aw, that ponytail.
Can you tell where this is from?
I need an explanation for this one.
His head!!
Prince Of Tennis had the most images with most impact, worthy enough of it's own NAVAR page.
I thought it was a Tennis anime.
But I thought it was a Tennis manga.
Doesn't really look like a Tennis anime.
They must have been playing tennis at one point since few of them have a tennis racket in their hand.
There are more images available at the links with the titles.