Exhibit celebrated the world of Kunihiko Ikuhara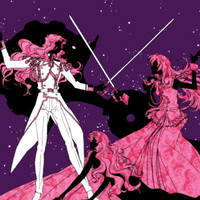 A while back we told you about the upcoming Revolutionary Girl Utena and Mawaru Penguindrum exhibit in Tokyo. The exhibit completed its run, displaying original cels, replica costumes and some pretty interesting merch. It also featured a talk from director Kunihiko Ikuhara. Here are some pictures of the items on display.
The exhibit is set to run April 3rd through 9th in Fukuoka Prefecture.
Source: Tokyo Otaku Mode
-------
Amanda Rush is the Associate Editor for Ani.Me and contributor for Otaku CollectionDX. She swears on Twitter as@theanimaven.