Yamaguchi had previous cancer surgery and planned to write final novels before his passing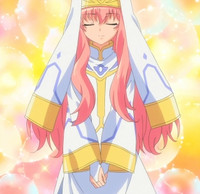 The publisher of the Zero no Tsukaima light novel series, MF Bunko J has confirmed in an obituary dedicated to him and posted earlier this morning in Japan that the author, Noboru Yamaguchi had died from his 2 year long battle with cancer on April 4th. He was 41 years old. A private ceremony was held on April 10th in Japan.
Yamaguchi had long planned to write the final volumes of the long-running fantasy light novel before falling ill to cancer, receiving successful surgery to remove it in 2011 and telling fans that he would write and finish the main novel series once he recuperated. However, he continued to struggle with his health, even enduring another hospital stay in late 2011, but not before contributing directly to the final season of the anime adaptation aired in Winter of last year. Below. the obituary translated in full:
The writer, Noboru Yamaguchi has fallen to the battle against his sickness at the young age of 41 years old on April 4th, 2013. Yamaguchi first made his name in writing for video games, then made his professional novelist debut through the Kadokawa Sneaker Bunko label in the year 2000.


In 2004, his "Zero No Tsukaima" novel was first published by the MF Bunko J label and it quickly became a hit, fascinating many fans and resulting in 20 volumes and 5 spin-off novels while contributing to 4 seasons worth of anime. MF Bunko J and Media Factory feel sincerely indebted to Yamaguchi Noboru sensei and his "Zero No Tsukaima" series. He was indeed, our benefactor.


Just like his work, Yamaguchi sensei had a bright and cheerful personality and was loved by many of his friends, editors and anyone who had met him. He was always comfortable in his own skin and full of courage and humor, which have not changed from the first time I have met him to the very end, even during the hardships that he endured mentally and physically.
April 11th, 2013

Media Factory Inc.
Editor in Chief, MF Bunko J
Yasuji Misaka
Not much else to say from my end. I enjoy ZnT so this does come as a shock, especially as it looked like he was pulling through for awhile. He will be missed.

---
Humberto Saabedra is the Editor-in-Chief of AnimeNews.biz, PhoneNews.com and an occasional columnist for Ani.me. He can also be found musing on things at @AnimeNewsdotbiz.