"Railgun S," "Attack on Titan" score big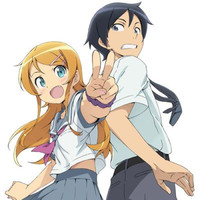 One of my favorite things to do whenever we have a new anime season is to check out what other people are obsessing about. Lucky for me, Biglobe has a new poll that ranks just that (keep in mind, Biglobe polls Japanese anime fans). Check out the list and see if any of your favorite new shows made the cut.
1. A Certain Scientific Railgun S

2. Attack on Titan
3. Devil Survivor 2 The Animation

4. Oreimo
5. RDG Red Data Girl
6. The Devil is a Part-Timer!
7. HENNEKO – The Hentai Prince and the Stony Cat
8. Nyarko-san: Another Crawling Chaos W
9. My Teen Romantic Comedy SNAFU

10. Space Battleship Yamato 2199
11. Date A Live
12. Valvrave the Liberator
13. Karneval
14. Uta no Prince Sama 2

15. Gargantia on the Verdurous Planet
16. Samurai Bride
17. Jewelpet Happiness
18. YUYUSHIKI
19. Arata the Legend
20. Photo Kano
21. Hayate the Combat Butler! Cuties

22. Flowers of Evil
23. The Severing Crime Edge
24. Majestic Prince
25. Yondemasu yo, Azazel-san. Z

What are you guys watching?

Source: Sankaku Complex (NSFW)
-------
Amanda Rush is the Associate Editor for Ani.Me and contributor for Otaku CollectionDX. She swears on Twitter as @theanimaven.