The "normal" twin brother of half-breed Satan covers his story with an energy drink in both hands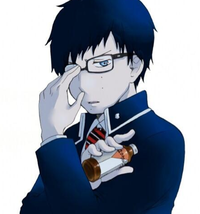 The official Blue Exorcist spin-off manga that is running in Jump SQ 19 tells the untold life of hardships by Yukio Okumura, the normal brother of the half-breed Satan twin. It is titled, Salaryman Exorcist: A Pathos Of Yukio Okumura, with Yukio holding a Japanese energy drink in both of his hands on the cover. In case you are wondering, this is a comedy!
Image from Natalie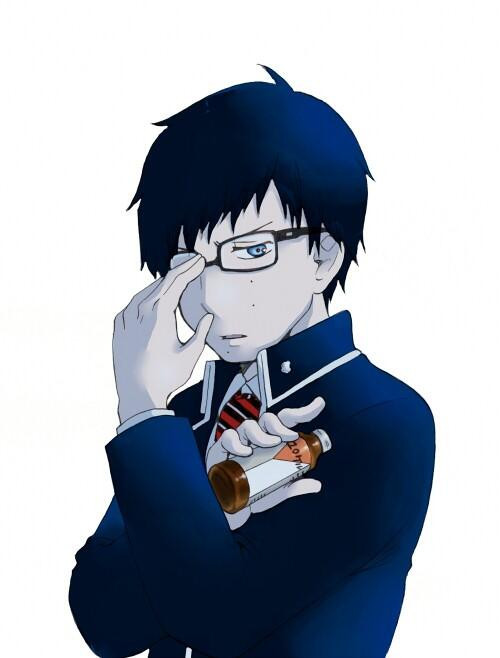 The author of the spin-off, Sasaki Minoru, posted this image of Yukio on Twitter to promote the manga. Yukio is often teased by his fans and the original author, Katoh Kazue about his position of middle management, and when Katoh saw this image, she responded right away by saying how funny that the energy drinks are SO fitting for Yukio (This brand of energy drinks are considered a staple of working businessmen, often in middle management).
Sometimes, life can be so unfair to those who are responsible, like Yukio. I can already tell the manga is going to be hilarious.