16-year-old Fuka Koshiba makes her film debut as Kiki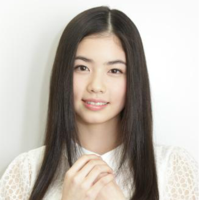 As we reported early this month, it has been rumored that Takashi Shimizu who is best known as the director of the Ju-on horror film series is on board for a live-action adaptation of Kiki's Delivery Service, a children's fantasy novel series written by Eiko Kadono. The rumor is confirmed as true today! Shimizu's first non-horror film based on the novel series (not Studio Ghibli's anime film in 1989) is scheduled to be released in Japan in Spring 2014.
Kiki, the 13-year-old protagonist of the series is played by 16-year-old Fuka Koshiba. She was chosen from about 500 candidates in the audition and will make her debut as a movie actress in the film. In order to make Kiki's flying scenes beautiful, she is doing practice swings with the bokuto (wooden sword for practice) 200 times everyday. The film will start shooting in an island of the Seto Inland Sea of Japan around the end of May.
How do you like Fuka Koshiba as Kiki in the live-action film?
Photo by Sponichi
Photo by Hochi
Cover illustrations for the 1st volume of the novel
© OSCARPROMOTION CO., LTD.
© Eriko Kadono/Fukuinkai Shoten
© Eriko Kadono/Kadokawa Shoten