Service debuted in late 2010 to tepid user reviews and much criticism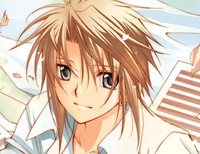 Following dismal earnings projections in late March which led to leadership changes at Square-Enix within the past few weeks, Square-Enix has begun its cost-cutting in earnest by cutting its online Manga Store service in North America and Manga Boutique in France on May 23rd for new purchases, though those that have already signed up and purchased content will be able to continue reading previous purchases for an as yet undetermined amount of time, according to AnimeAnime!.
Currently, the site is listing a news article regarding maintenance for the service on May 22nd and makes no mention of the pending service shutdown.
The service itself made a splashy debut during the 2010 Comic-Con convention and was intended to provide an outlet for legal digital manga access in the US, with major titles from the Shonen Gangan line underpinning the selection such as Fullmetal Alchemist, Soul Eater, The Record of a Fallen Vampire, and Yumekui Kenbun: Nightmare Inspector. However, in practice, using the site routinely proved to be an exercise in frustration when it fully launched in December of 2010 with frequent purchase issues making it difficult to access content at the time.
Outside of those issues, the site also drew criticism for its pricing and access limitations, as the volumes available were priced equivalently to physical copies, and initially required dedicated reader software to be installed, only to move to an online reader that failed to work properly on smaller than average 16:9 displays, such as those found on older netbooks, with many users that did take a chance on it abandoning the service completely as a result.
As other alternatives sprang up in the wake of the Square-Enix initiative, such as JManga and publisher backed initiatives from Yen Press and Viz, the Square-Enix initiative for online manga seemed to fade into the background as those respective services garnered more attention for their title selection and availability, as well as their much improved access and purchase systems.
While JManga was mourned for not being able to work despite three years of honest effort and with a diverse range of titles, I doubt people will feel the same about Square-Enix's attempt to forge a legal online manga alternative. Maybe if it wasn't so broken from the beginning and a chore to use, it would have fared better and it stands as an example of just how broken the company currently is as a whole.
---
Humberto Saabedra is the Editor-in-Chief of AnimeNews.biz, PhoneNews.com and an occasional columnist for Ani.me. He can also be found musing on things at @AnimeNewsdotbiz.