Dr. Who's Steven Thompson to write Guillermo del Toro directed pilot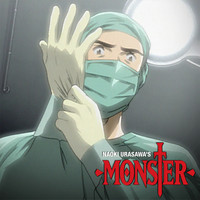 It looks like Guillermo del Toro's involvement with Japanese media inspired stories doesn't stop at mecha versus kaiju summer blockbuster Pacific Rim. According to Deadline, HBO and del Toro are teaming on developing a potential series based on Naoki Urasawa's medical/morality/crime/cold war psycho-thriller manga Monster.
Del Toro will co-write the story with Steven Thompson (Dr. Who, Sherlock). Thompson will write the pilot, which del Toro intends to direct.
This project was originally considered for a movie at New Line, but proved too sprawling to confined to a feature film. Deadline also notes that it took del Toro a long time to woo creator Urasawa into being comfortable with Hollywood again after the original idea was scuttled.
The manga, and the first part of its Madhouse anime adaptation, have been released in North America by Viz.
Del Toro previously expressed an interest in adapting Akira creator Katsuhiro Otomo's Domu manga as far back as the late '90s.