Airdate confirmed in latest Weekly Shonen Jump issue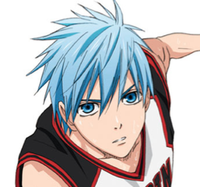 Previously, the timing of the second season of Kuroko's Basketball was rumored to be in September because of this leak, but now we have an official confirmation that it will be in October.
Kuroko's Basketball will also be featured with center color pages in the weekly issue to commemorate the second season of the anime in October.
Girls, we can officially scream, NOW. And the guys, too. Probably all of us fans should scream.
Source: 175 Sokuhou